At the moment, the Friendship Lamp Memory Frame is the star when it comes to featuring pictures in your Friendship Lamp group. It's designed to showcase your cherished moments with your loved ones near and far.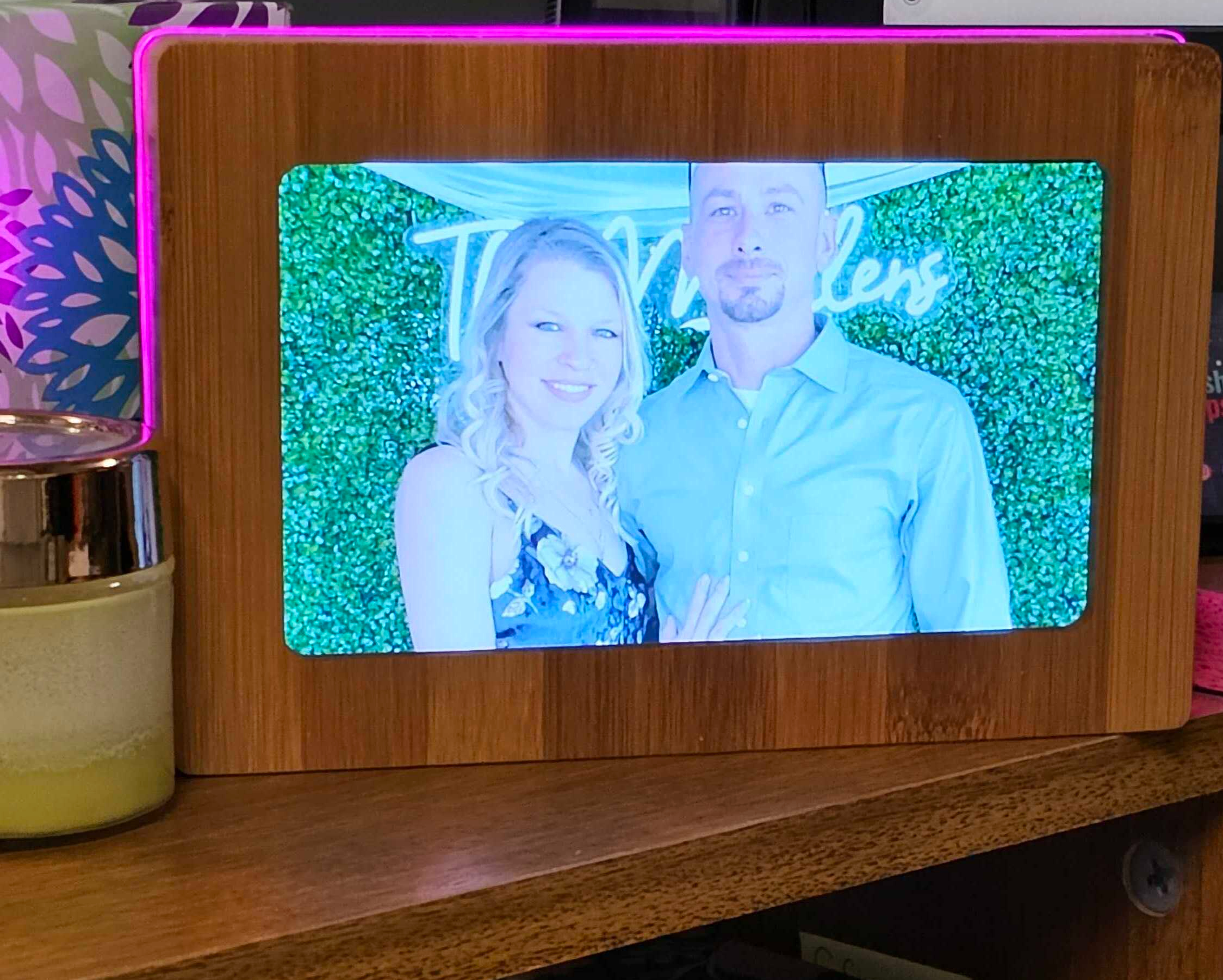 Here's how it works:
For any Friendship Lamp group containing a Memory Frame, each individual lamp within the group can personalize itself by uploading an image. This not only adds a touch of personalization but also spreads smiles across the group. Once you've uploaded a picture to your account on the Filimin Manager, your Memory Frame turns into a heartwarming display. What's even better? The picture you choose for your Memory Frame will also pop up on the top of your Filimin Manager dashboard when you're customizing the lamp's settings. (Shown below)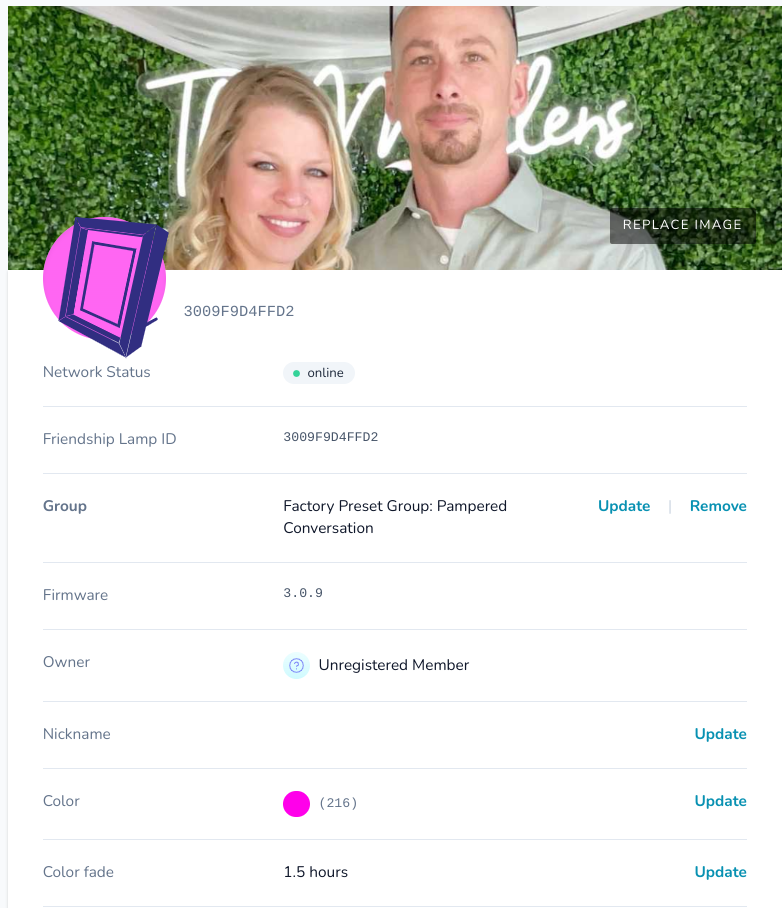 Now, when it comes to profile pictures for the manager itself, that is a feature that's not currently available on the dashboard.
Hitting a roadblock? No worries! Reach out to us, and we'll be more than happy to lend a helping hand.
Tags: profile, account, picture, friendship lamps, friendship lamp memory frame, personalized pictures, filimin manager, memory frame benefits, displaying images, cherished moments, group customization, profile pictures, lamp personalization, customer support