The fade time for your Friendship Lamp is how long it takes for your lamp to fade back to dark after lighting up (either from your touch or that of someone in your group.)
The default fade time for your device is set for 1.5 hours when it first arrives. Over that period of time, the color will gradually fade away to nothing. If someone touches it while it is fading, the timer will restart. So if you touch it at 9:00 AM and another lamp from your group is tapped at 10:00 AM then it will fade and be dark at 11:30 AM instead of 10:30 AM.
If you would like to change how long it takes to fade, setting the fade is just a matter of logging into our manager, clicking on your device, and clicking your desired fade time from the drop-down menu (see the screenshot below). You can choose 30 minutes, 1.5 hours, 4 hours, 8 hours, or 24 hours. Make sure to save your settings after making that change!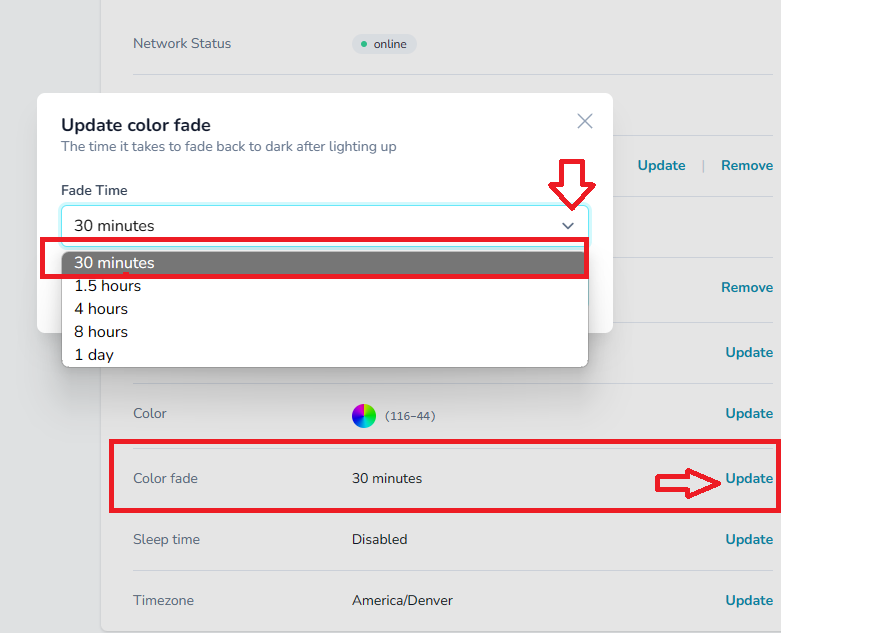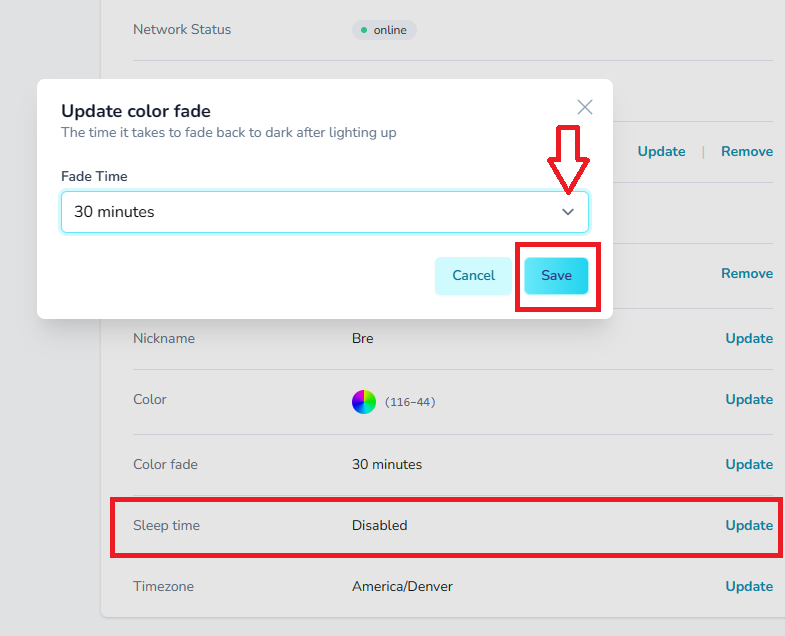 Still having trouble? Please contact us and we will be happy to help!
Tags: Fade, off, dark, sleep, night