Once your Friendship Lamp or Frame has been connected with the Filimin Bridge Quick Setup, you have the option to register your lamp with a free account on our website, manager.filimin.com. Registering your device will allow you to customize its nickname, group settings, colors, sleep time, and fade time, and will allow you to view information about all the devices in your group, including their online/offline status.
1. Login/Create an account
To register your Filimin device, start by going to manager.filimin.com.
If you already have an account, log in with your email and account password, or log in using Facebook, Twitter, or Google.
If you do not have an account, click "Create an account". Once you've filled out your account information, click "Register".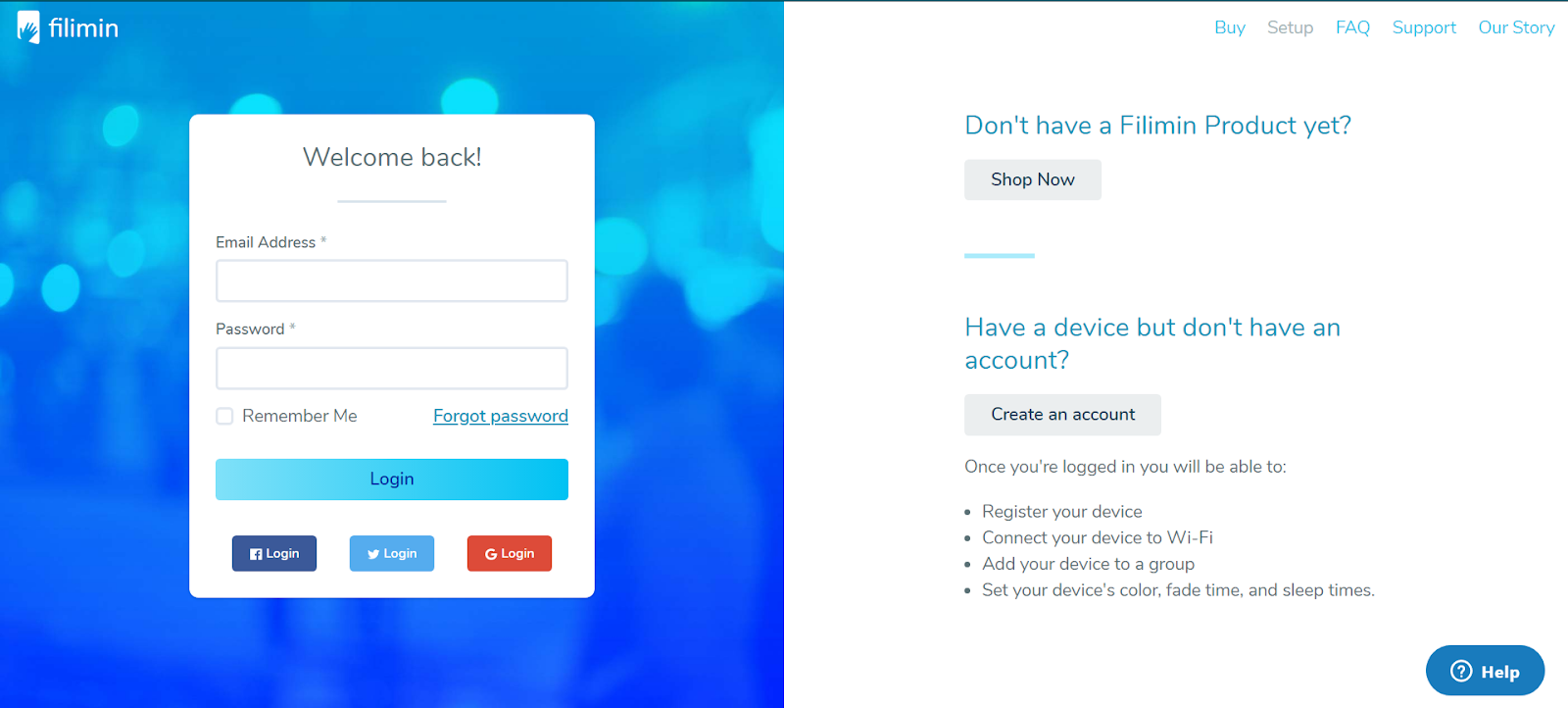 2. Provide Device Info
Enter the 12-digit Device ID for your Friendship Lamp or Frame. On Friendship Lamps, the ID number will be on the base of your lamp, below the barcode. On Friendship Frames, the ID number will be on the barcode sticker on the back of your frame. Then give your device a nickname and click "Next".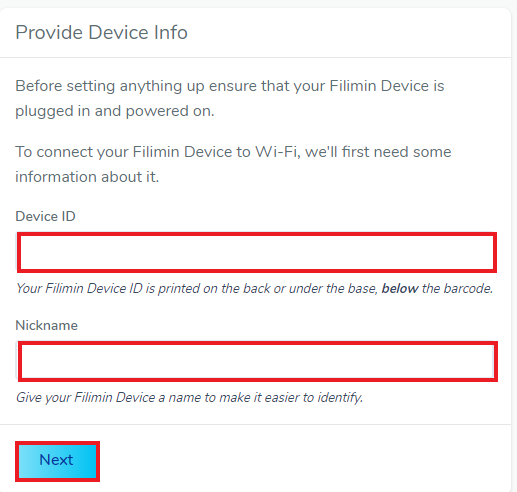 3. Complete your Registration
If your Friendship Lamp or Frame is set up successfully, you'll be asked to tap it repeatedly to confirm that it's working. It should light up a solid color each time you tap it.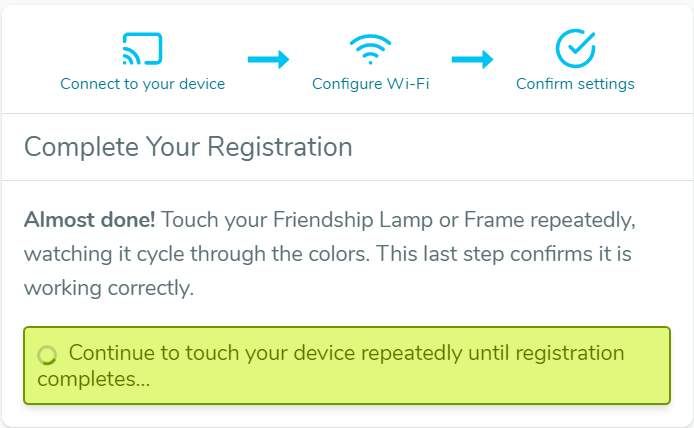 Once verification is complete, you will be redirected to your dashboard, where you can customize your settings.
Congratulations! You've successfully registered your Filimin Device and can now customize its settings. See our articles on Setting Up Groups and Inviting a Loved One, Setting Your Lamp's Colors, Sleep Time and Fade Time for more information.
Getting a message that your Filimin Device is not online yet? Please check to make sure your bridge is set up according to the instructions in our Filimin Bridge Quick Setup.
Still having trouble? Please contact us and we will be happy to help!
Tags: Register, Account, Bridge, online, connect, group, pair, settings, setup, login, log_in, sign_in