To customize your lamp you will need to create an account or log in to your existing account on the Filimin Manager, available on the FiliminConnect App or at manager.filimin.com.
First, you will need to register your lamp (See Registering Your Friendship Lamp for a walkthrough) and then create or accept a group (See Setting Up Groups and Inviting a Loved One for more info). If your Friendship Lamps were ordered as a set, your group will already exist on your dashboard after the lamp is registered to your account.
Once these 2 steps are completed, you will be able to customize your Friendship Lamp!
Click on update or remove each item you want to customize: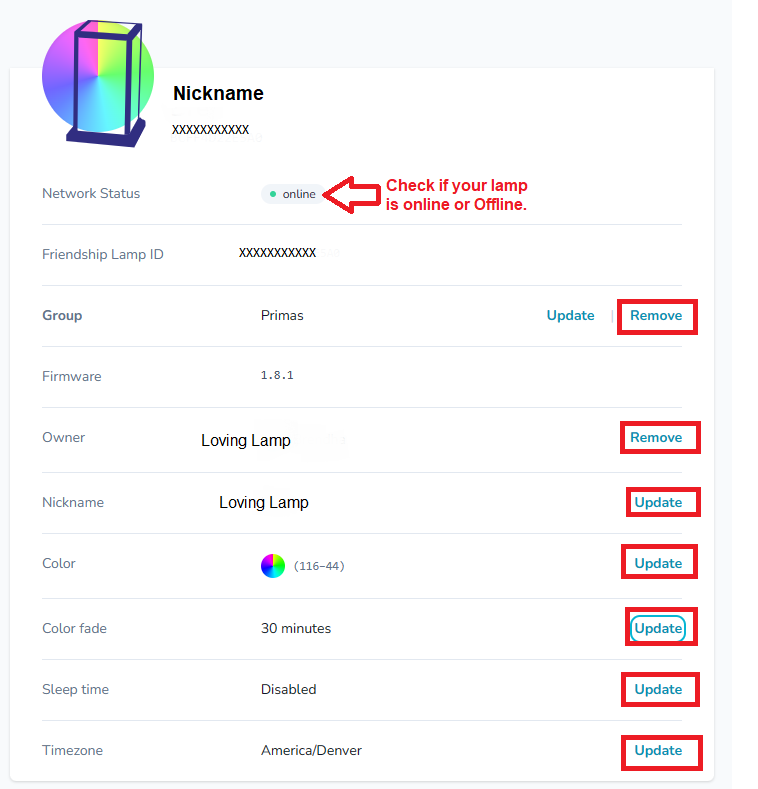 Here is a video where you can see how to customize your lamp: