The lamps have sensors that you can touch and color will light up and send the same color to your loved one. The range has 0-255 shades of colors.
You can play around with the customization and use all the colors or select one specific color if your group has more than 3 people. The colors represent who is touching the lamp. For example:
Maria is color "Blue."
David is color "Yellow."
Ana is color "Pink."
If Ana touches her lamp, David and Maria will see their lamp light up "Pink", so they know Ana touched her lamp sending "I love you guys"! =) The same will be for the other members of the group.
Here is how you can update the colors, you can:
Click on the squares of color for a specific color or use the rainbow where all the colors will light up once you touch your lamp.
Scrow the circle of the range.
Click to select a number from the range of 0-255.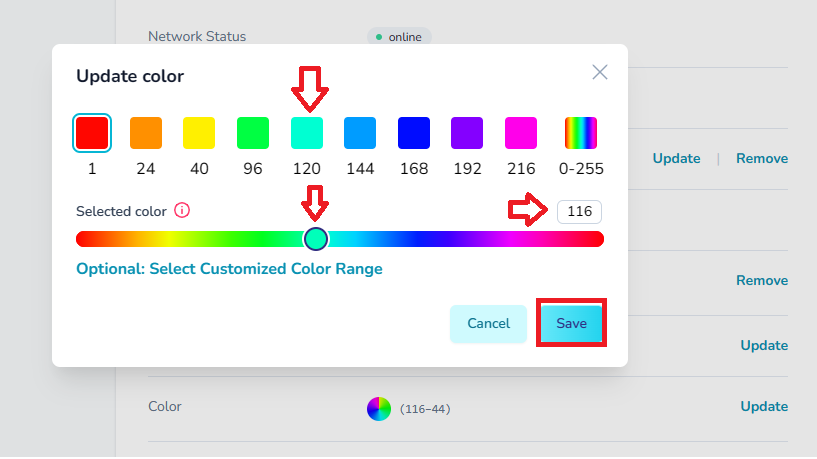 You can also select a range of colors where each time you touch, the lamp will light up only the selected colors from the range. You slide around the circle or click around the circle to choose the range you want to use: